UK Head Office Tel: 0113 345 1180
London Tel: 0207 748 0340
UK Head Office Tel: 0113 345 1180
London Tel: 0207 748 0340
What we do
We provide a full range of crewing services from premium event crew, production and running assistance to certified H&S officers, specialist exhibition crew and drivers.
Our services are available 24 hours a day 365 days a year, if you have any crew requirements please don't hesitate to contact us.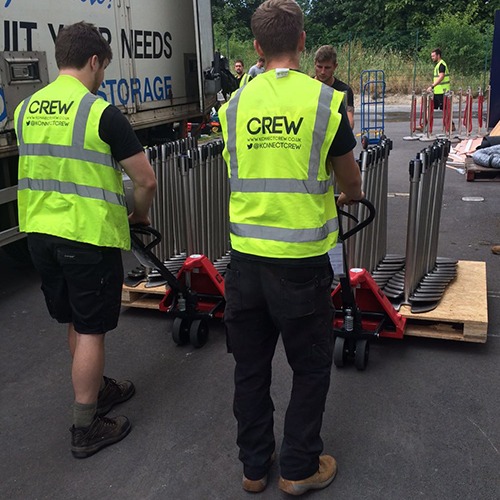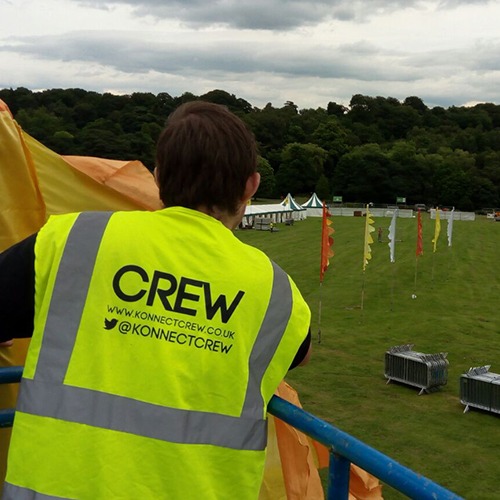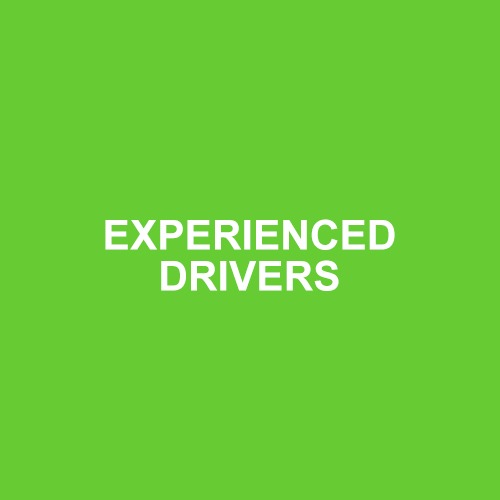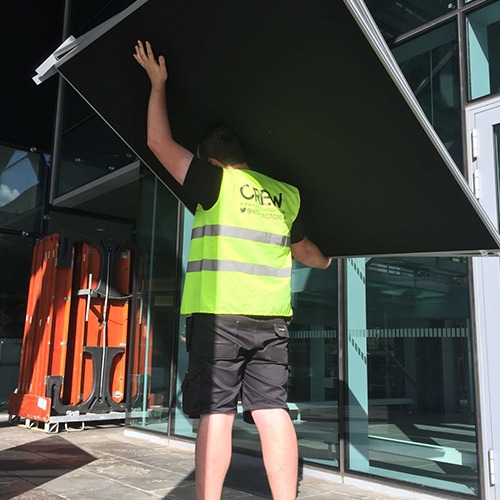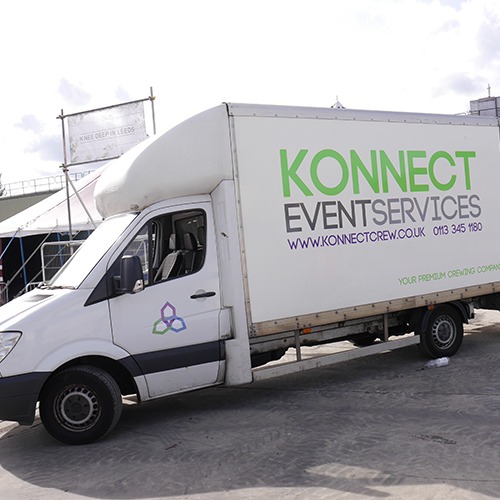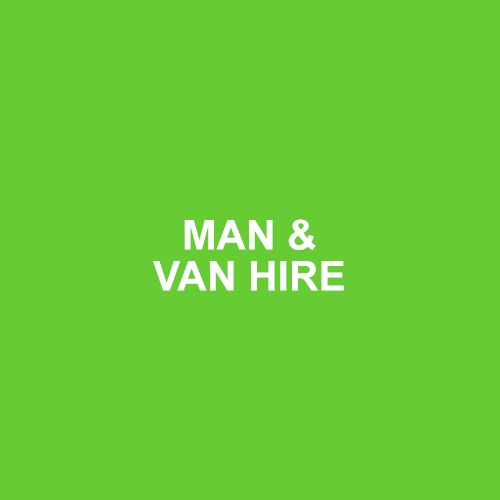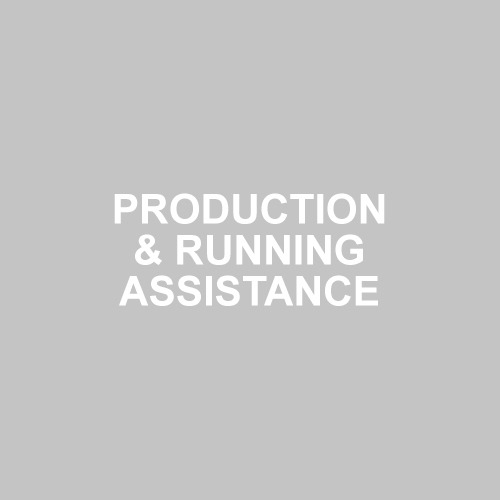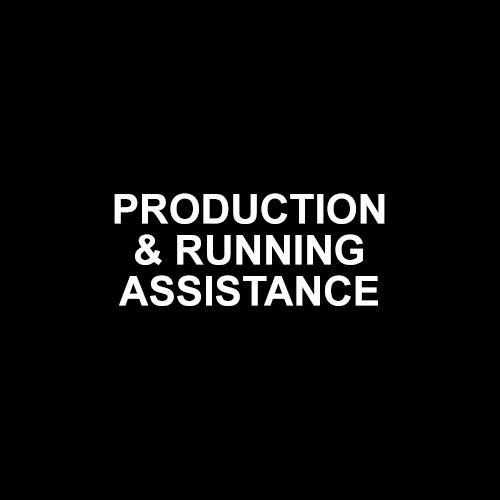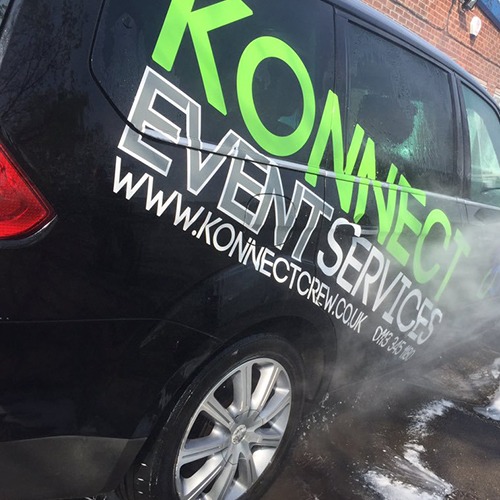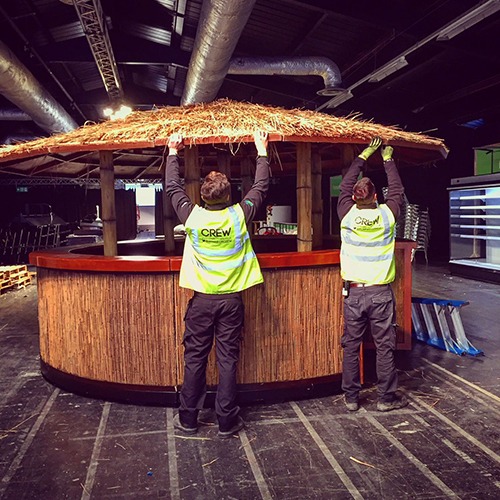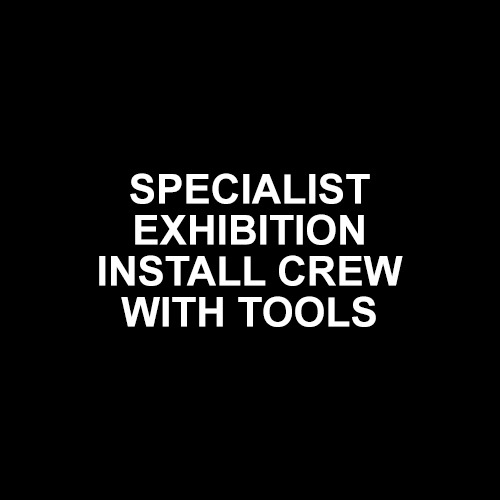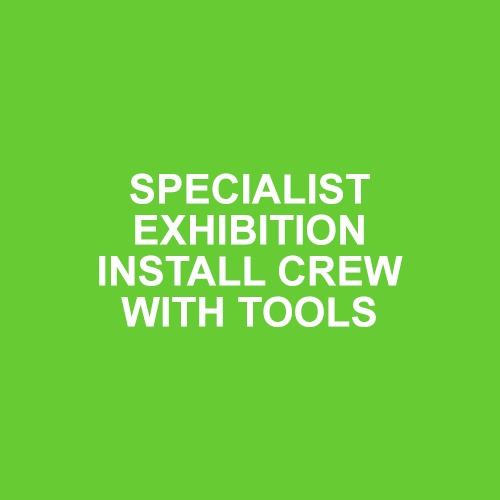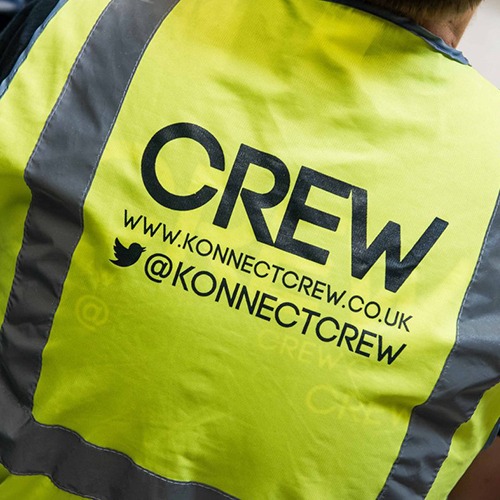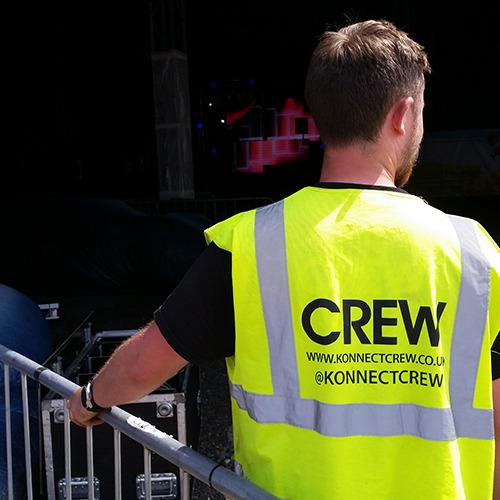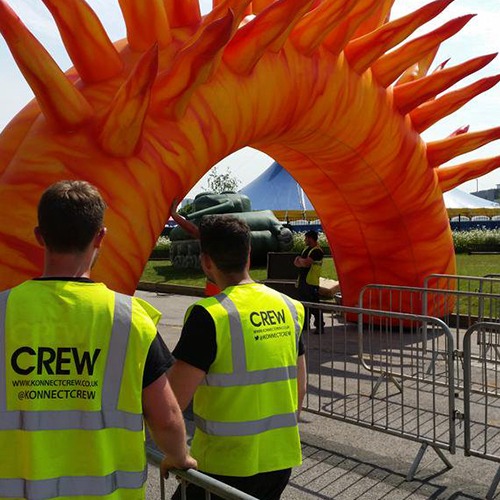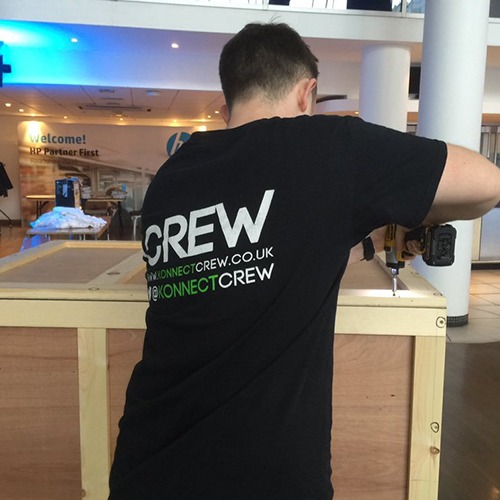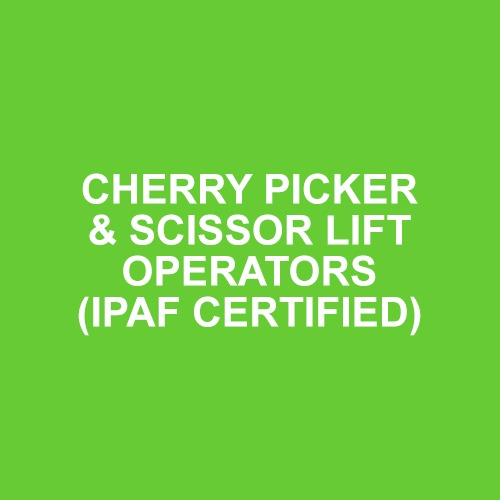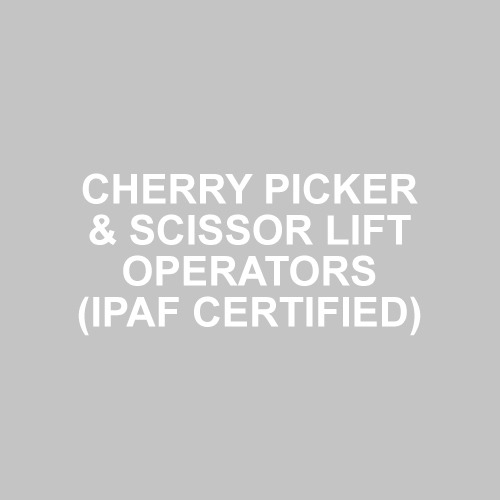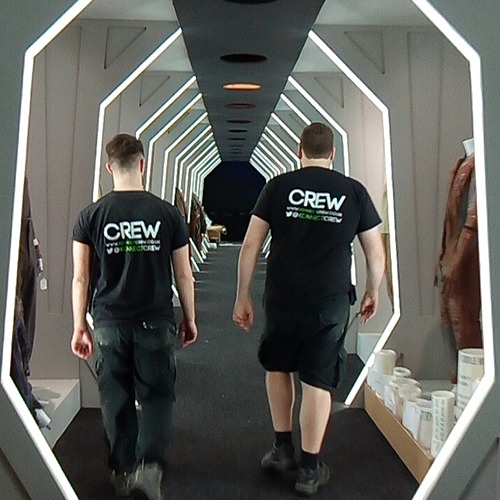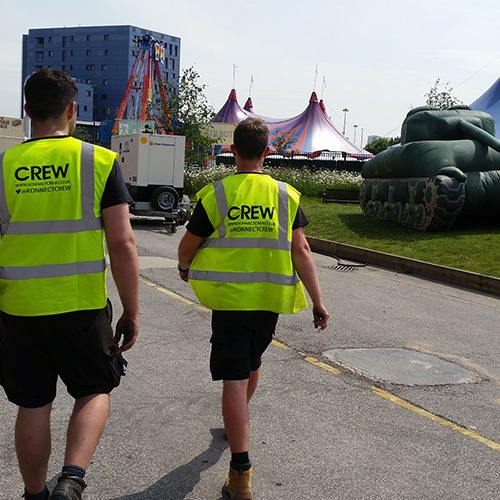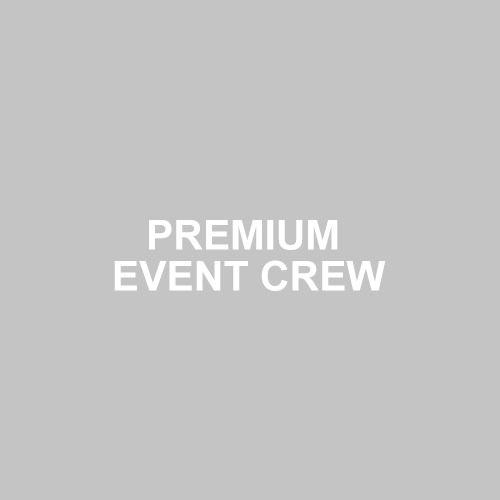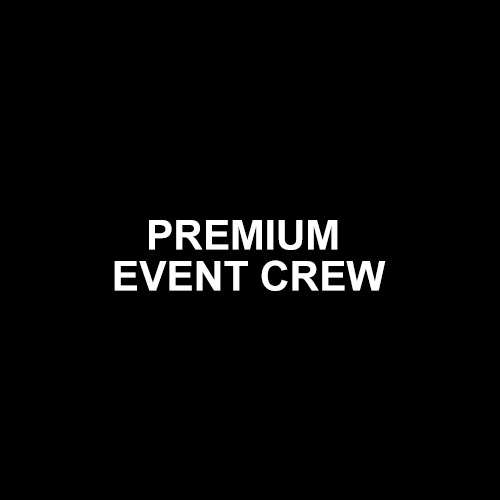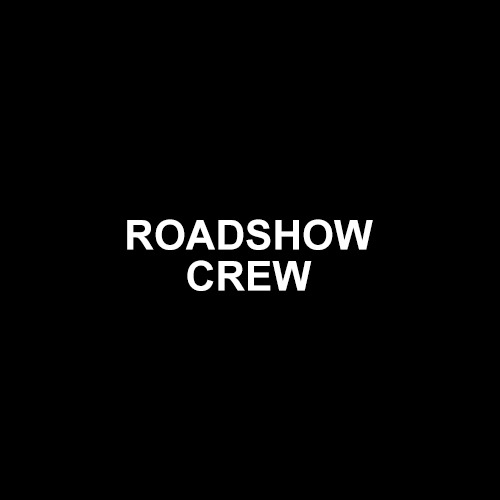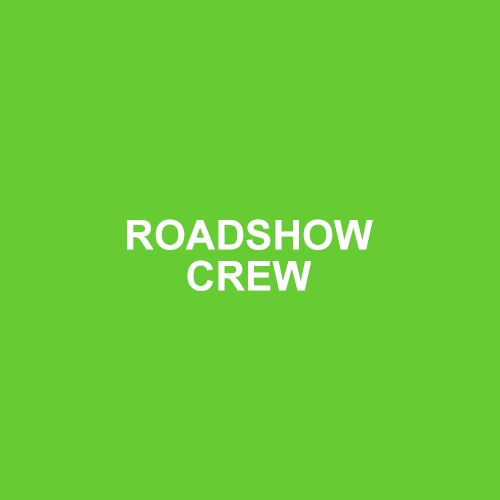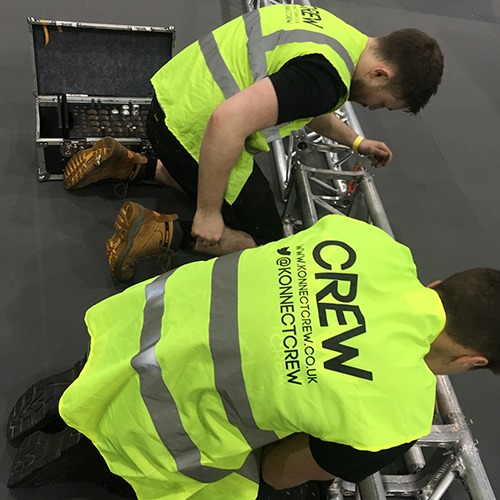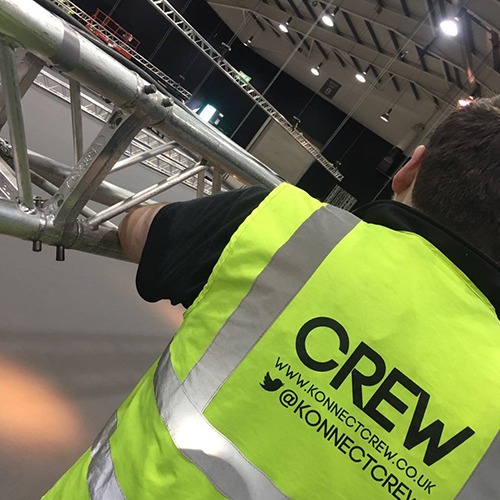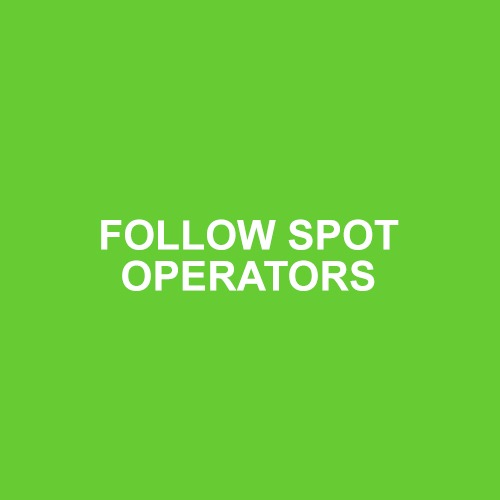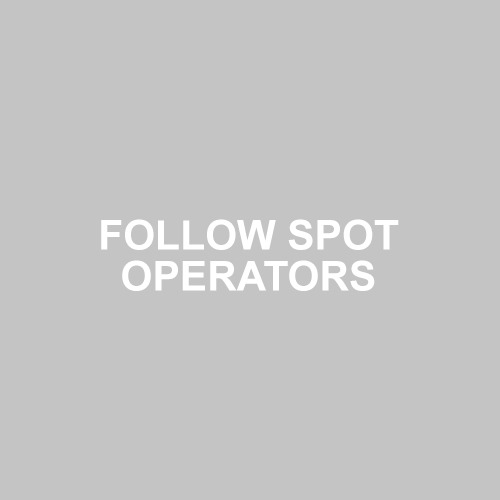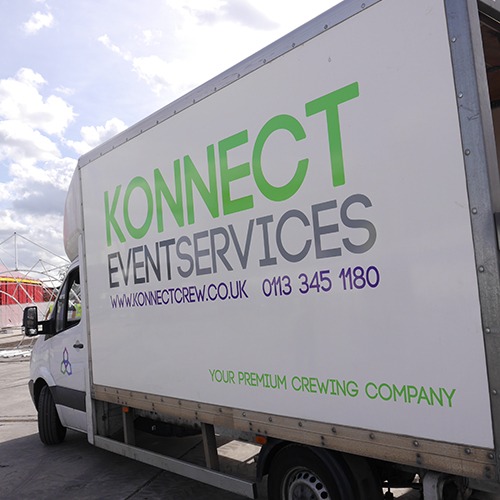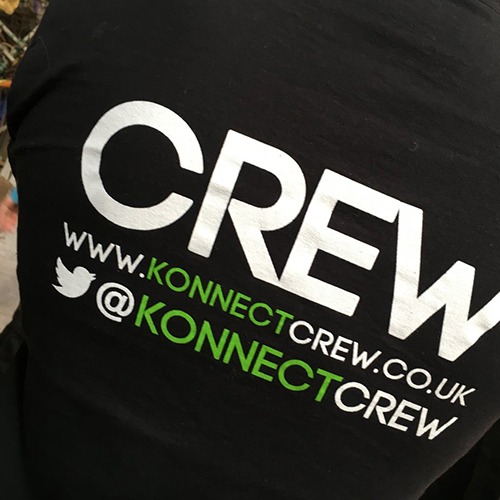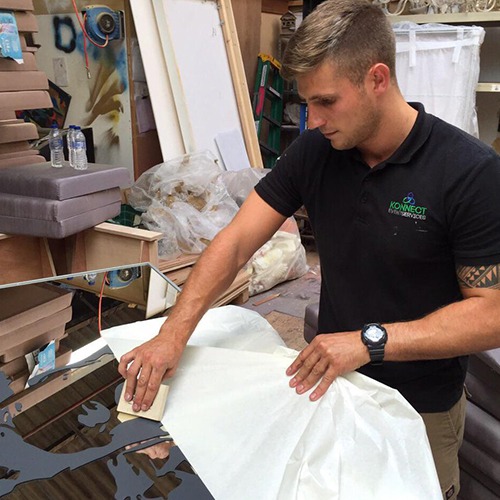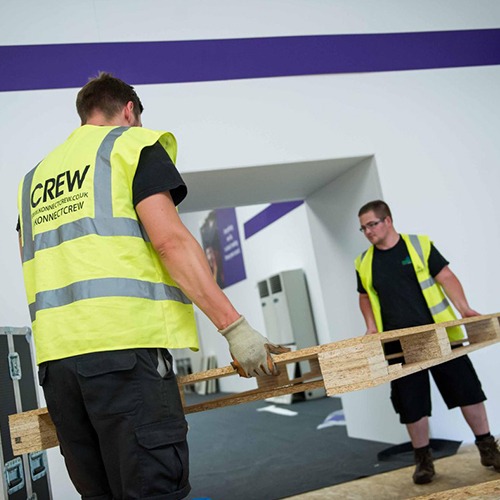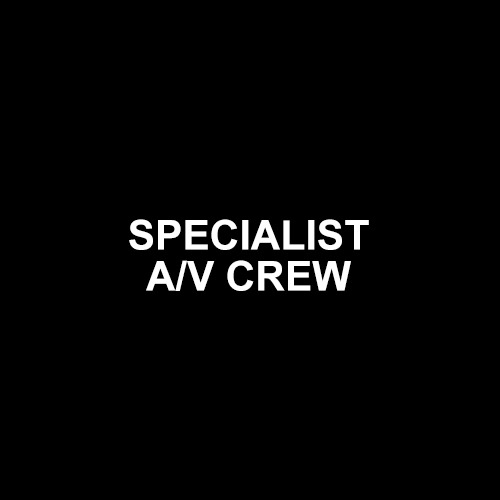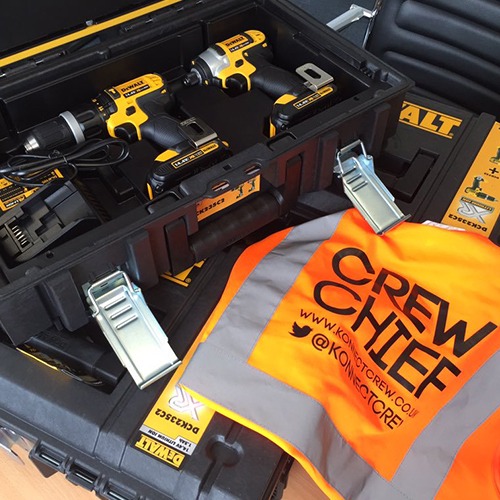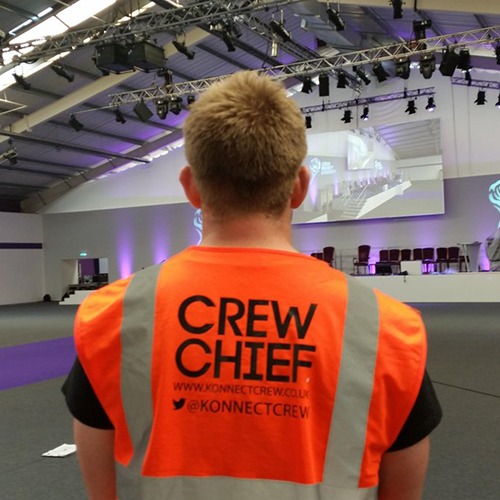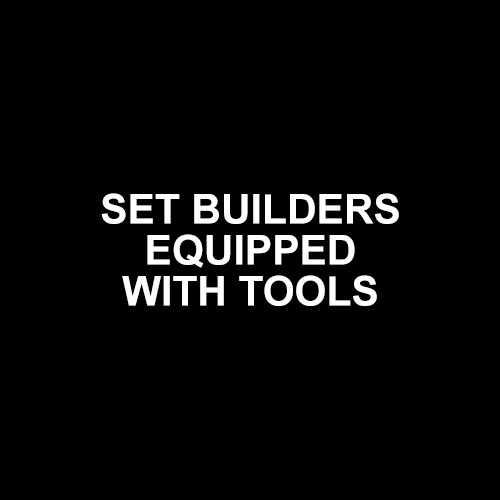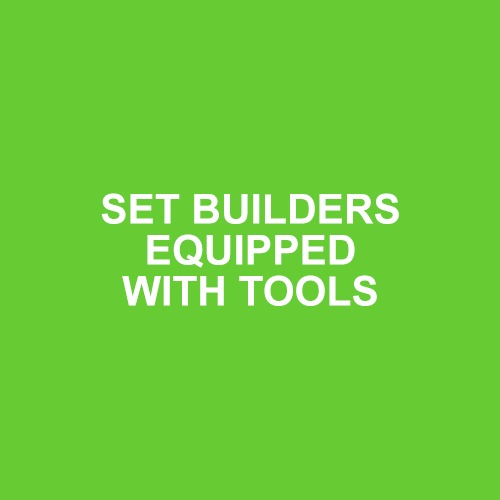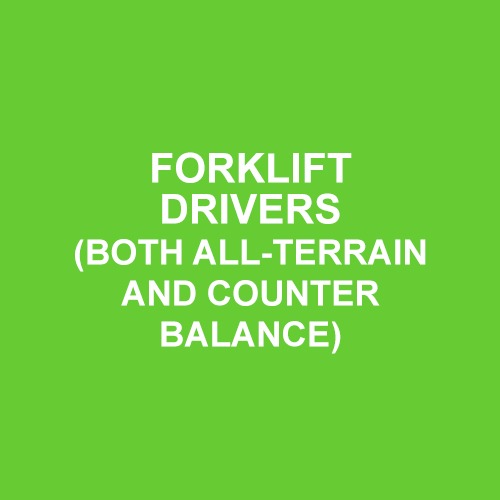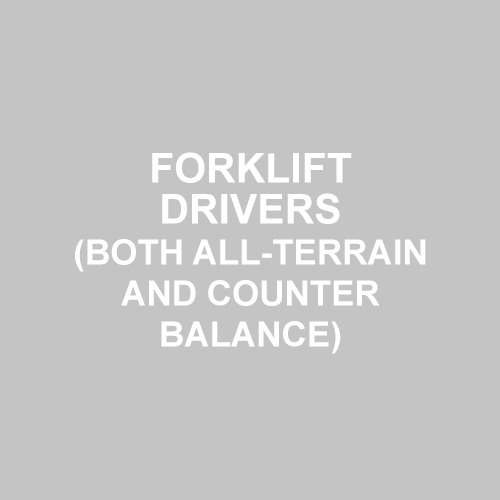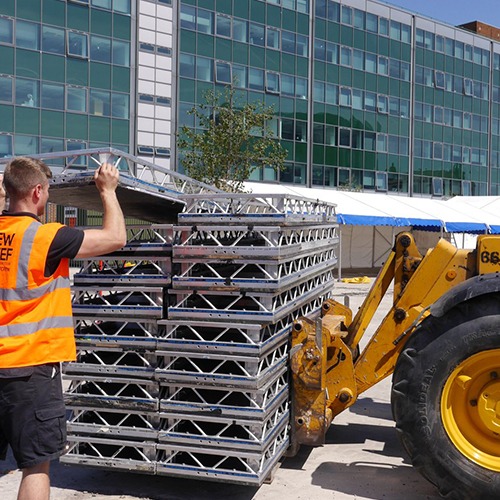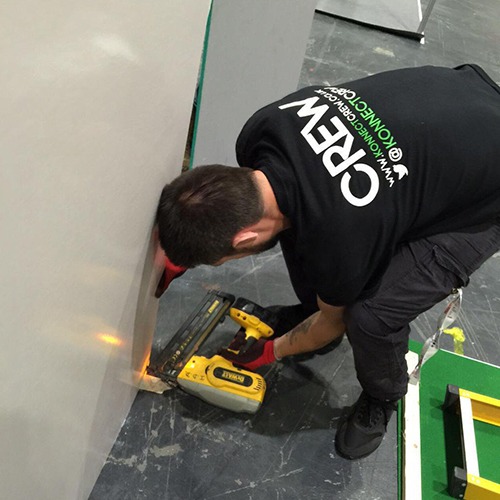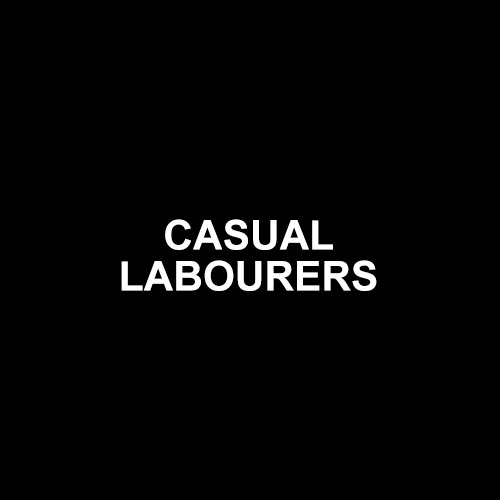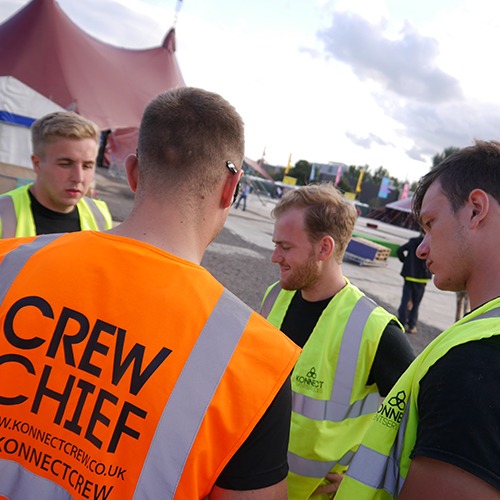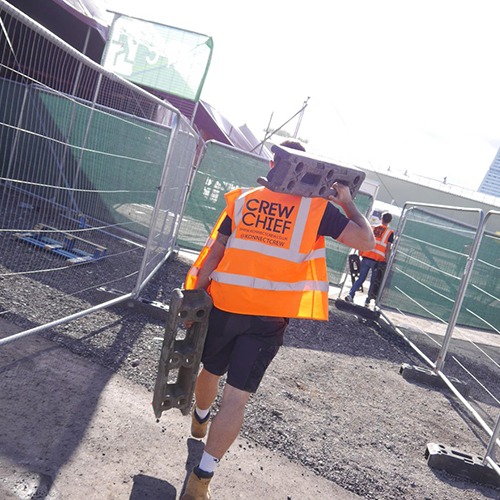 We're good at what we do. Let's talk…
We are just a phone call or email away.  We're really friendly and would be pleased to chat to you about your event and how we might be able to help. Call us on 0113 345 1180 or drop us a line and we'll get straight back.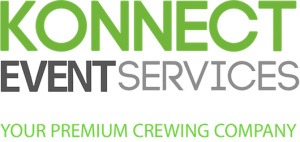 Konnect Event Services
Unit 3, Clayton Wood Bank
Lawnswood
Leeds
LS16 6QZ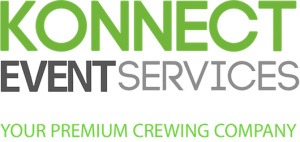 Konnect Event Services
Unit 3, Clayton Wood Bank
Lawnswood
Leeds
LS16 6QZ